Sealing materials
Below you will find an overview of the materials permanently available in stock.
At Rehm Dichtungen Ehlers you have a large selection of high-quality sealing materials. The extensive range of materials consists mainly of elastomers, plastics and fibres as well as foamed materials. In the course of your enquiry, we will find the material suitable for your project, gladly also beyond the materials we have in stock.
---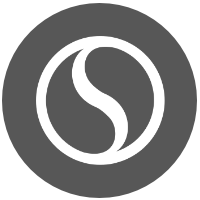 Elastomer seals
As a support dealer of the company Semperit, we have an extensive stock.
We also purchase European goods from our supplier Cooper Standard. For simple technical requirements, we also stock inexpensive imported goods.
Plastic seals
We stock as standard:
PTFE gaskets, polyurethane gaskets, silicone gaskets
Foamed materials
For the need of highly elastic materials (with high restoring forces) we offer the following materials for our customers from stock:
Fibres
We have a large selection of fibre materials from the manufacturers Frenzelit, Hecker, Klinger and Reinz permanently in stock.
Materials for all applications
Whether you need a thermally or chemically resistant seal or the material should have a specific conformity, such as FDA or WRAS - Rehm Dichtungen stocks materials for all applications. Of course, we also stock materials for extreme applications. These are characterized by high temperature, chemical, ozone and oil resistance. We also have special sealing materials in stock for use in the food industry. Graphite gaskets, hammer mats, conveyor belts, acoustic foams, Armaflex are other materials in our stock that we can supply at short notice.
On request, we can cut the respective seals for you from the selected materials. Of course, we can also supply you with blanks for further processing by your company. You can also order entire rolls of material from us as trading goods. Please feel free to contact us.