Plotting - flexible and prompt
---
For the production of customized flat gaskets, sealing rings or blanks, we at Rehm use various manufacturing processes. Plotting is one of them, along with waterjet cutting and punching. The production of gaskets or flat gaskets with the aid of a plotter can be implemented flexibly and cost-effectively. This process is particularly suitable for individual parts and small batches.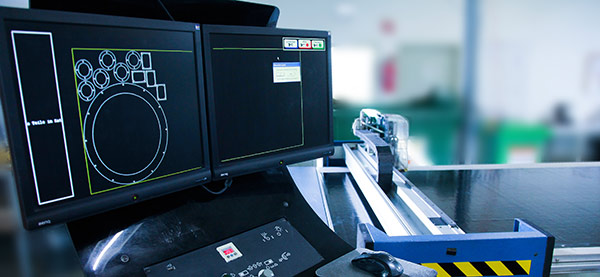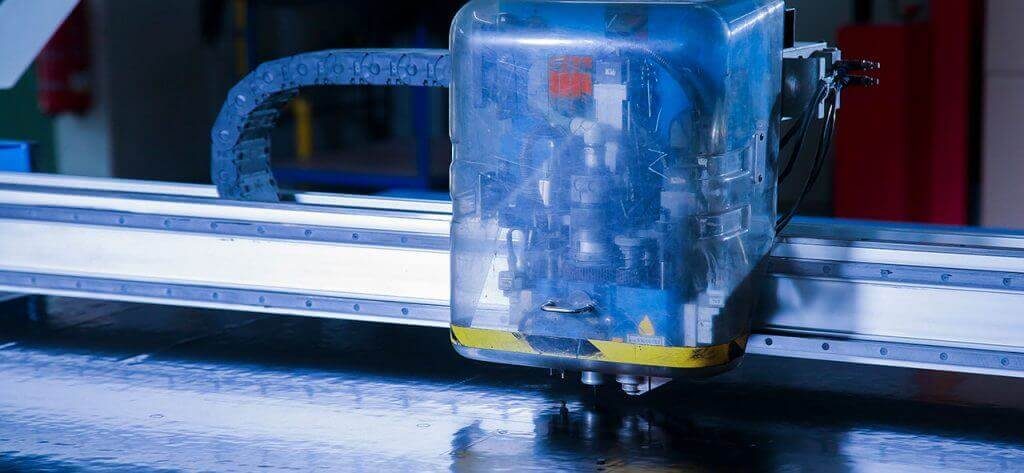 How the cutting plotter works
In our production we use plotters with tangential knives. With the help of the plotters, almost all geometries of the seals to be cut can be produced. This also allows gasket materials with a thickness of up to 6 millimeters to be processed very precisely.
In plotting, the lines are first defined on the computer using a CAD program. Technical drawings in dxf or dwg format serve as the basis. At Rehm, we have already used the plotter process to produce prototypes, initial samples, graphite gaskets, sealing rings, flange g askets and rubber blanks in a wide variety of forms.
Advantages of plotting
Our plotters cut materials in any contours and geometries with the highest precision and a fine cutting pattern. Thanks to the digital production drawings and the fast set-up times of the cutting tables, orders can be implemented at short notice. To produce larger, seamless seals or flat gaskets, our plotters offer the option of redrawing materials.
Plotting is also an ideal solution for prototype production. During development, the first sample copies can be produced promptly - as a basis for the further development of the planned object.
The advantages of plotting at a glance:
Virtually all contours and geometries can be cut with the utmost precision while maintaining the lowest tolerances
Prompt production possible thanks to short set-up times
Ideal solution for individual parts and small series of up to 1,000 seals or flat gaskets
Possible materials for the plotter process
A wide variety of sealing materials can be processed during plotting. These include elastomer seals, such as EPDM, NBR, NR and FKM, but also plastic seals, such as silicone seals, and fibrous materials up to 3 millimeters thick. We, as experts for gaskets or flat gaskets of all kinds, have a wide variety of materials in stock for you. In our sealing materials section you will find further information on the individual sealing materials. We are also able to plot materials with a one-sided self-adhesive film.
Our service for you - customised plotting
Benefit from our expertise in plotting and the resulting attractive price-performance ratio. With our plotters, we can produce customised gaskets or flat gaskets for you.
Get intouch with us. Together we can discuss your next sealing project.